Ce soir "Shadow of the Guild" dégaine la foudre sur Twitch !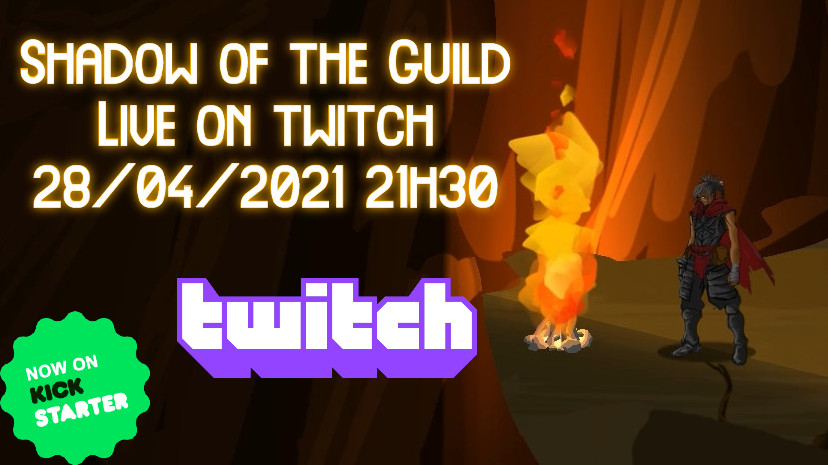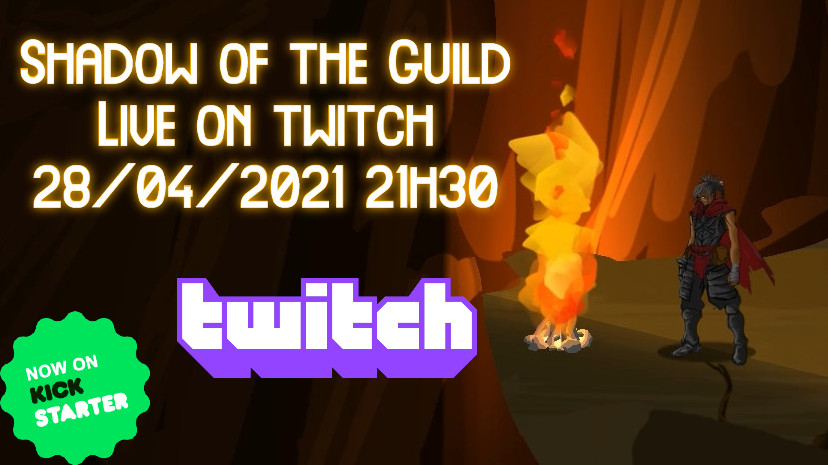 Bonjour à toutes et à tous,
Ca y est ! Ce soir c'est le grand soir ! En effet ce mercredi 28 avril 2021 à 21h30, Guild Studio vous propose un stream de "Shadow of the Guild" le Beat'm All 2D Français. N'hésitez pas à venir regarder poser des questions, émettre des suggestions, critiquer de façon constructive… Tout cela en direct avec un des fondateurs du Studio.
Ca se passe ici : https://www.twitch.tv/guildstudio