A long-standing project led by 3 enthusiasts
Started more than 5 years ago by Robin, Arnaud and Romain, "Shadow of the Guild" represents in our eyes a very particular pride. Despite moments of doubt, setbacks and misguided advice, the team had the courage to see this project through to completion.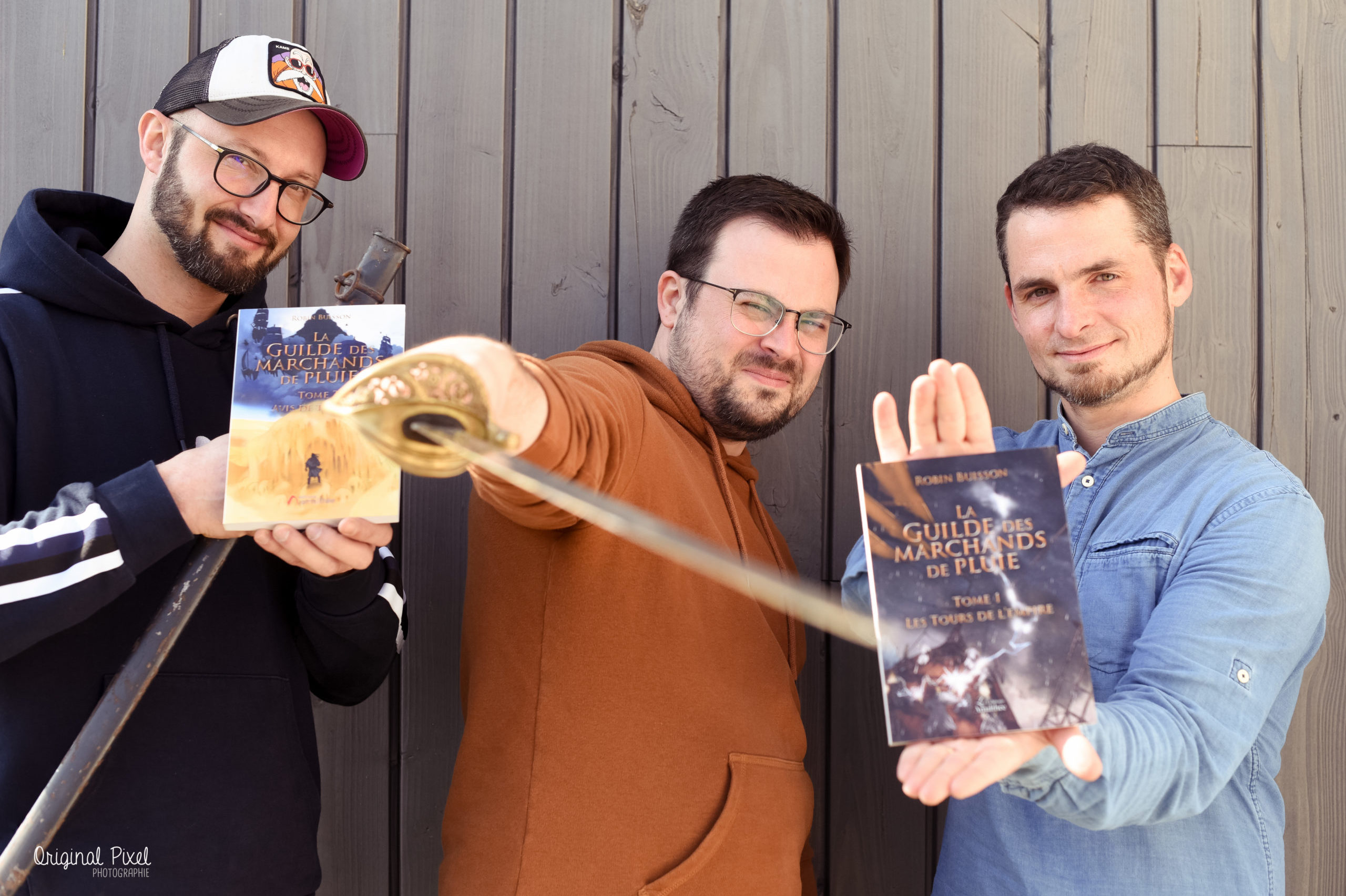 Merge literature and video games
It all started with Robin Buisson's book, "La Guilde des Marchands de Pluie". His idea was to make this cross-media fantasy universe and tell another side of the story of this world. And what could be better than with video games, his other favorite medium.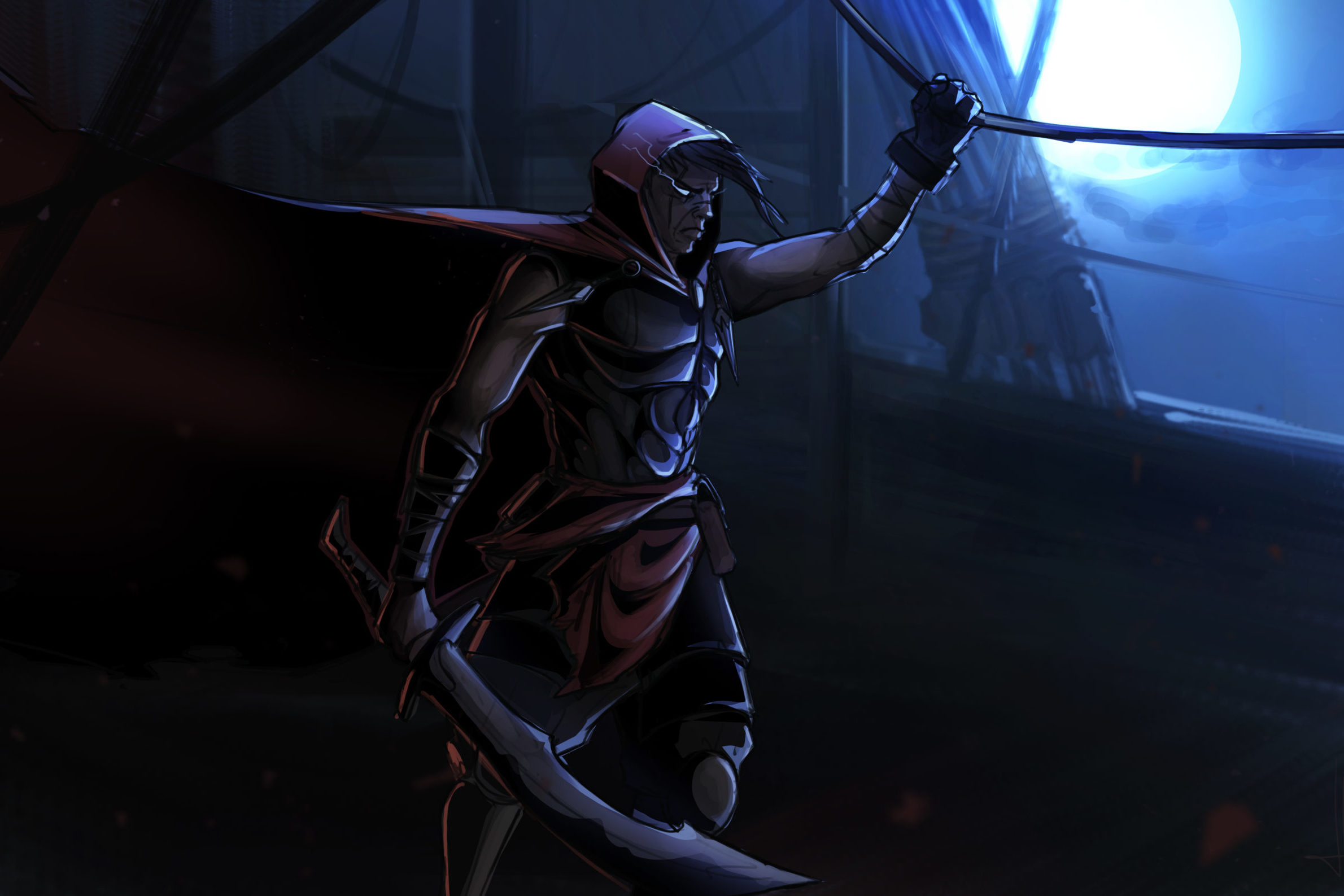 Prince of Persia & Comics
Wishing to honor one of the games that marked their childhood, the 3 friends undertook the creation of a tribute game to Prince of Persia, but also graphically marked by their passion for comics, which gives this particular artistic direction.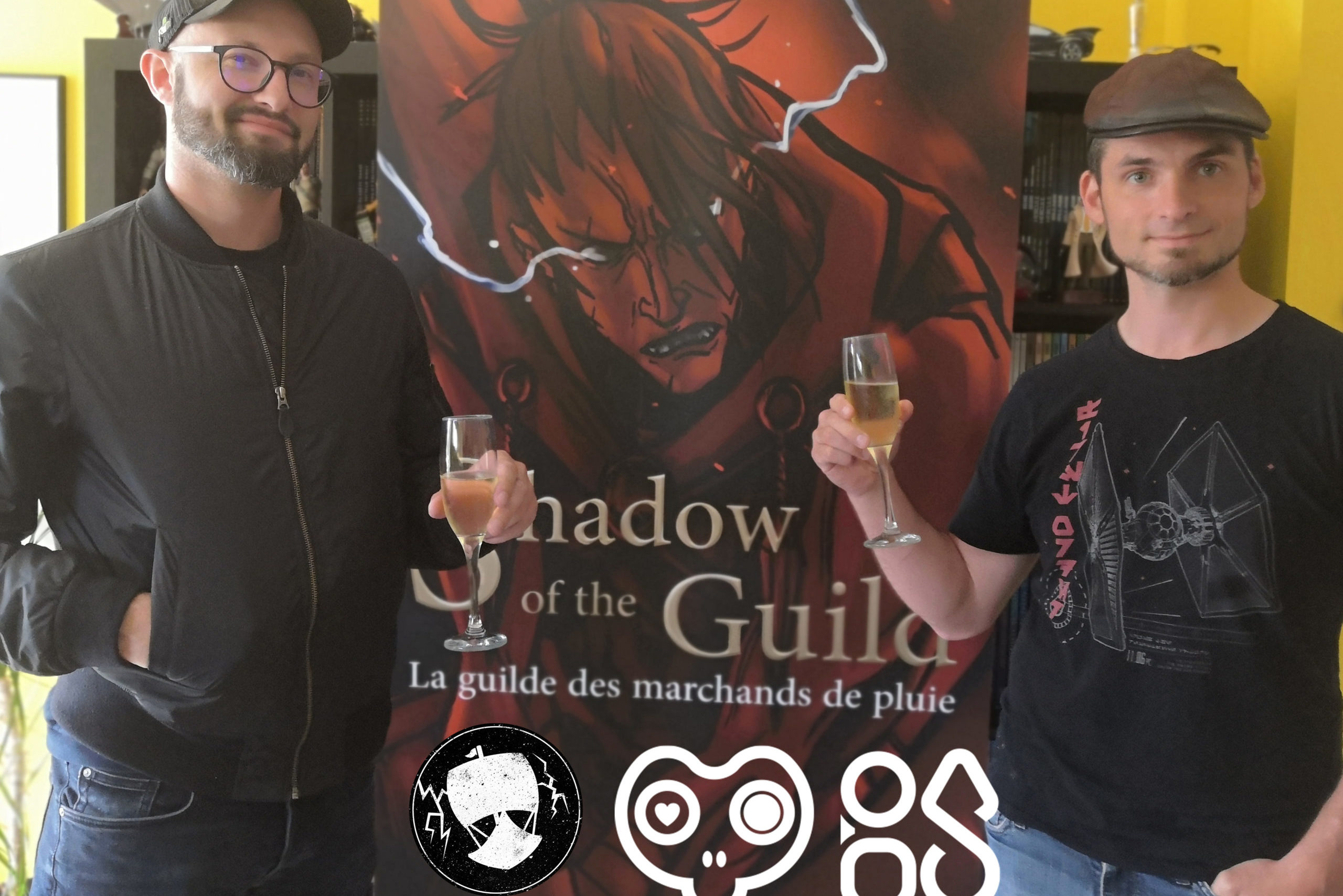 The path to publishing
After quite a few struggles, but never letting up, the team was finally rewarded when publisher Bonus Stage Publishing set its sights on "Shadow of the Guild". A reward and a happiness, in order to consolidate years of work.
Guild Studio's first game
A brand new Beat'm all 2D, combining infiltration, puzzles and multiple choice levels.
Take control of Yaràn Malak and travel through the world of Aridia to discover his secrets!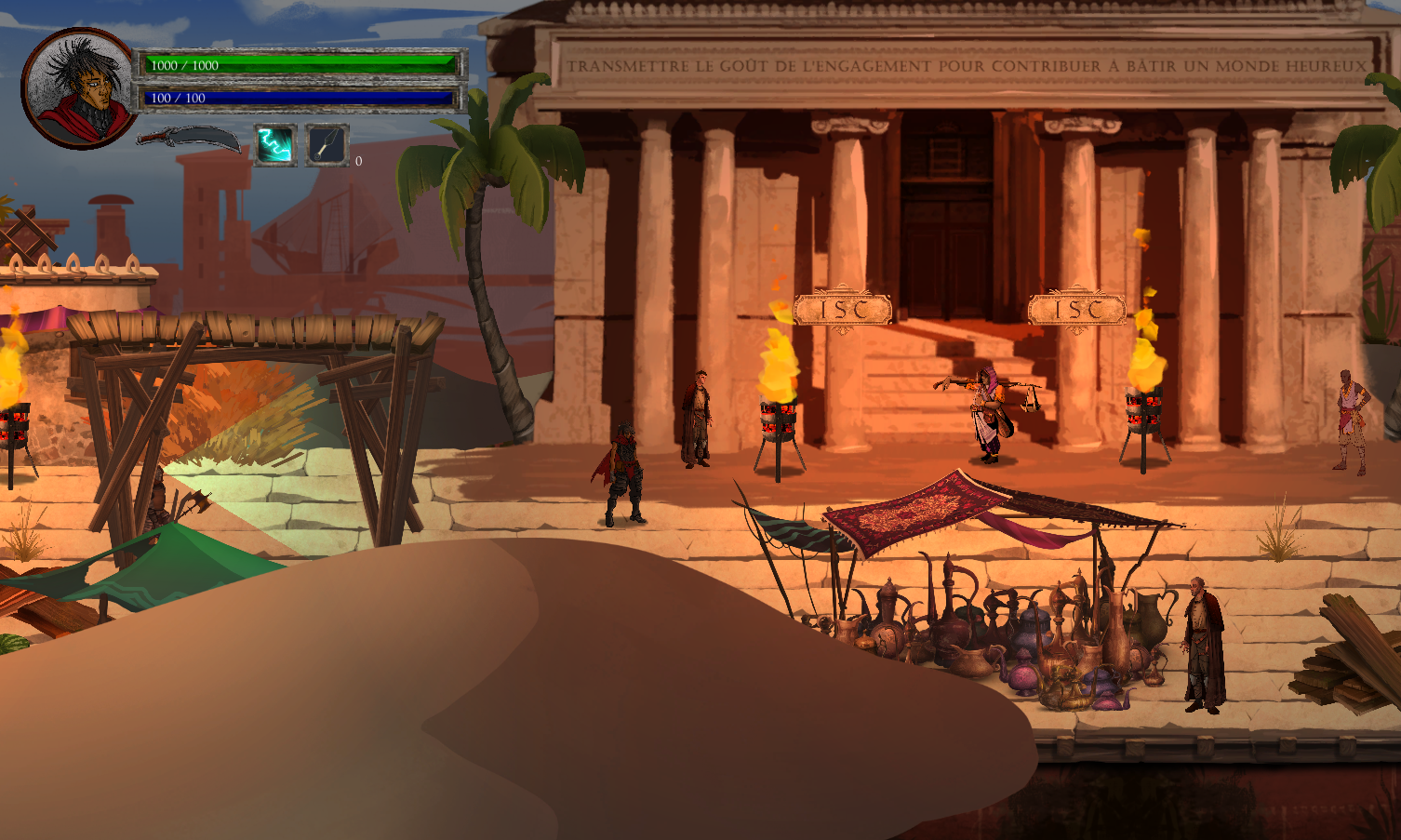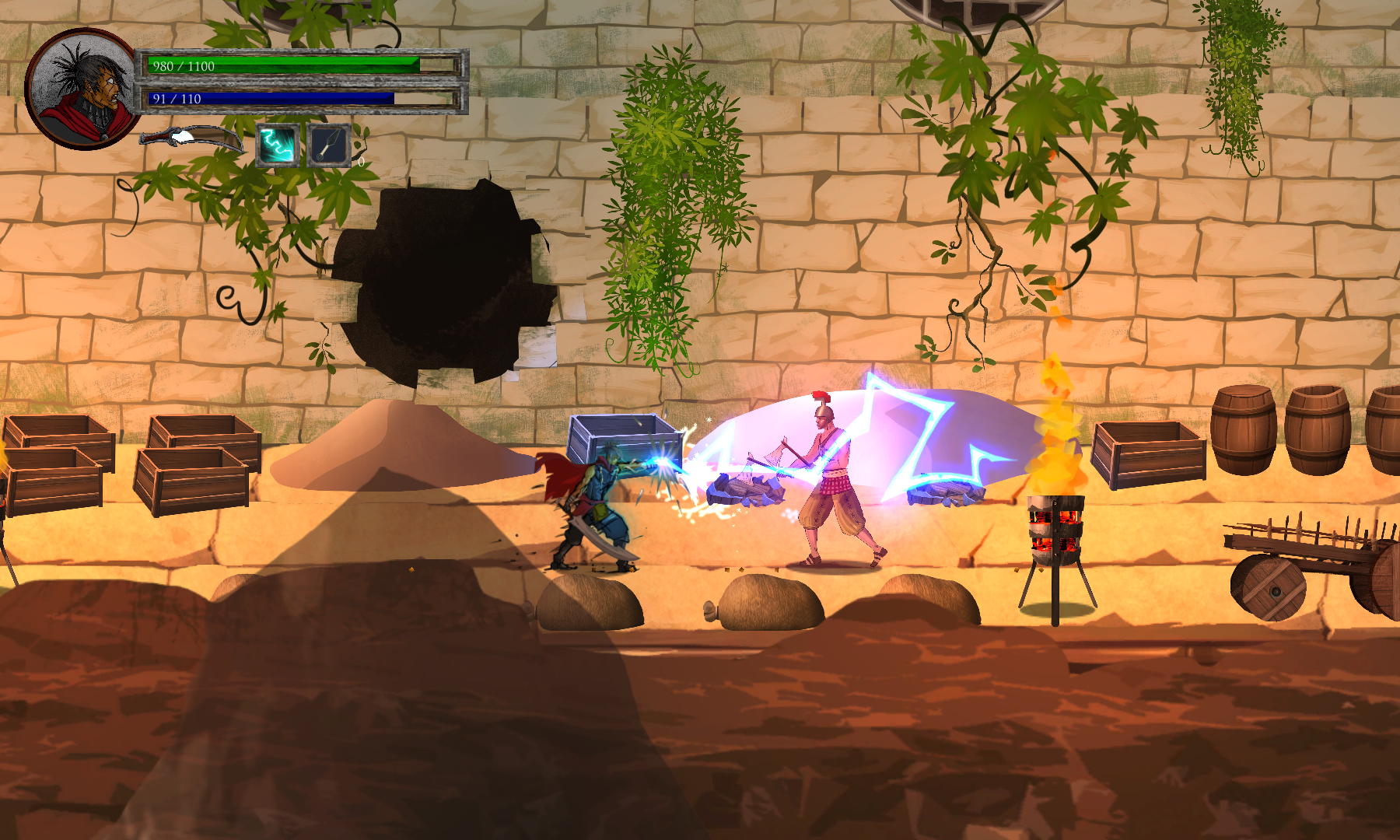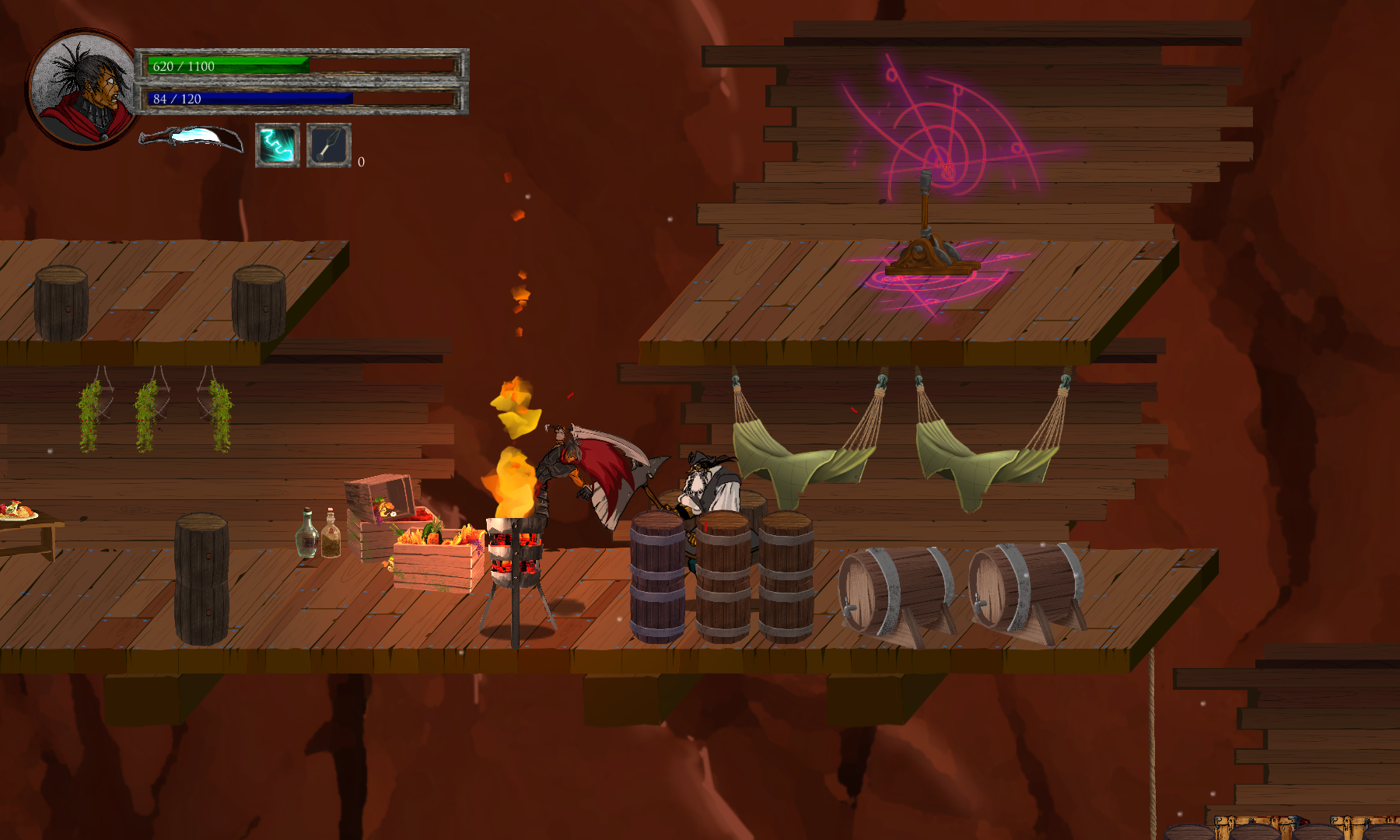 A AMAZING UNIVERSE
Discover Aridia, the planet of Shadow of the Guild, inspired by the novel "La Guilde des Marchands de Pluie"
A UNIQUE ADVENTURE
Immersed in the heart of a captivating plot whose repercussions risk changing the world.
INCREDIBLE POWERS
Deploy your skills as assassins, mages or warriors to overcome your enemies.
An epic adventure
You're a spy and an assassin, the best of the Rain Merchants Guild… But when the Eastern Empire seems to have found a way to steal your commercial monopoly, Edenil, the head of the Rain Merchants Guild, decides to send you there to destroy this discovery and all those associated with it.
ARIDIA
LThe planet of a thousand miles, an arid world where all the kingdoms fight for a vital resource: water.
PREQUEL
Discover the events leading to the third imperial war, described in the trilogy "The Guild of Rain Merchants"
DESTINY
In this adventure, you will influence the course of history and meet the main key characters in the book.
FLYING SHIPS
Embark on the flying ships of the Rain Merchants Guild and discover the wonders of this world…
Gameplay
Shadow of the Guild is a Beat'm All 2D that draws its video game inspirations from productions such as Prince of Persia, Shank or Dead Cells. Add animated cut-scenes, QTEs and an RPG component allowing you to personalize your hero … You get a new and unusual game!
BEAT'M ALL
Deploy and improve your warrior skills to dominate the many opponents who will line your route.
INFILTRATION
Be a shadow and develop your skills as an assassin in order to overcome your enemies discreetly.
MAGIC
Use and discover new powers, master lightning to devastate everything in your path.
QTE
Take on bosses and enemies through QTE in an animated cut scene.
Portfolio
Discover the world of Shadow of the Guild !
Our Team
The whole team is there to create the best possible gaming experience for you!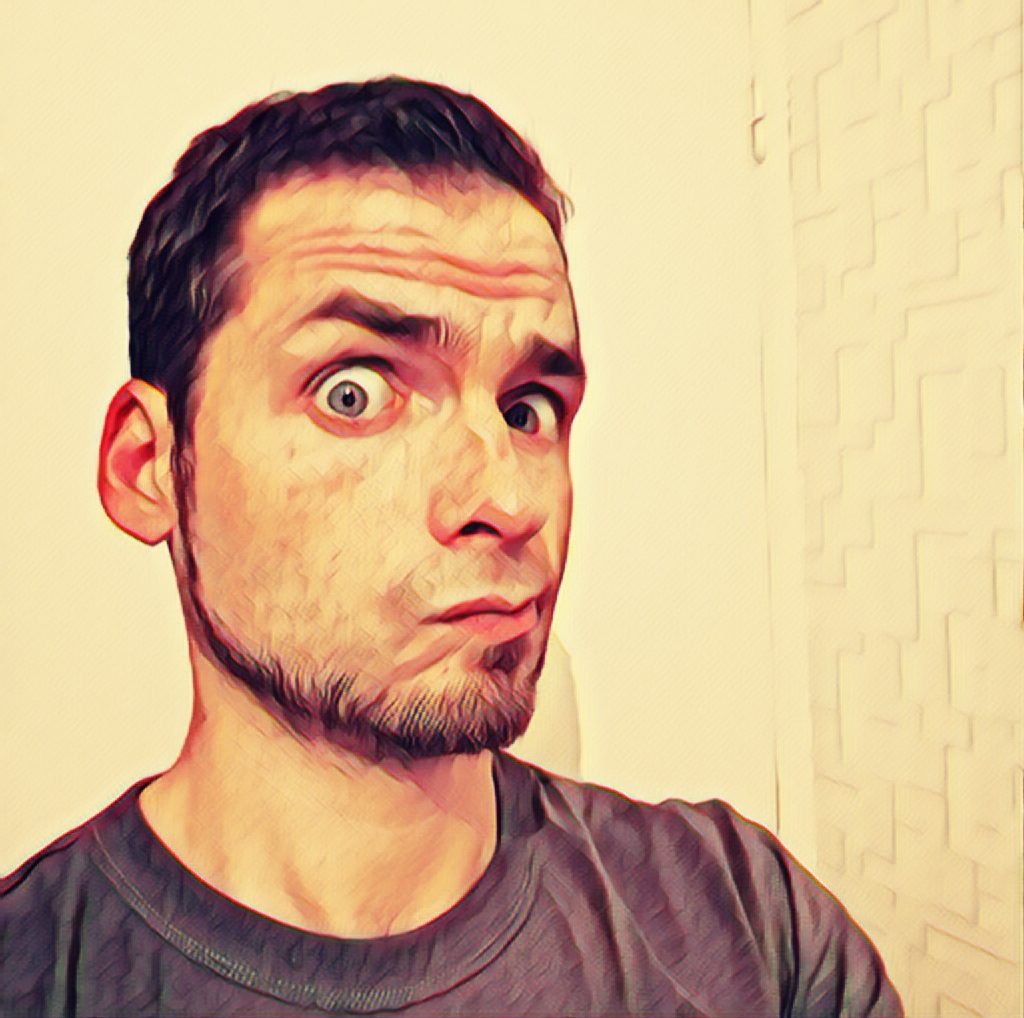 Robin Buisson
Screenwriter and developer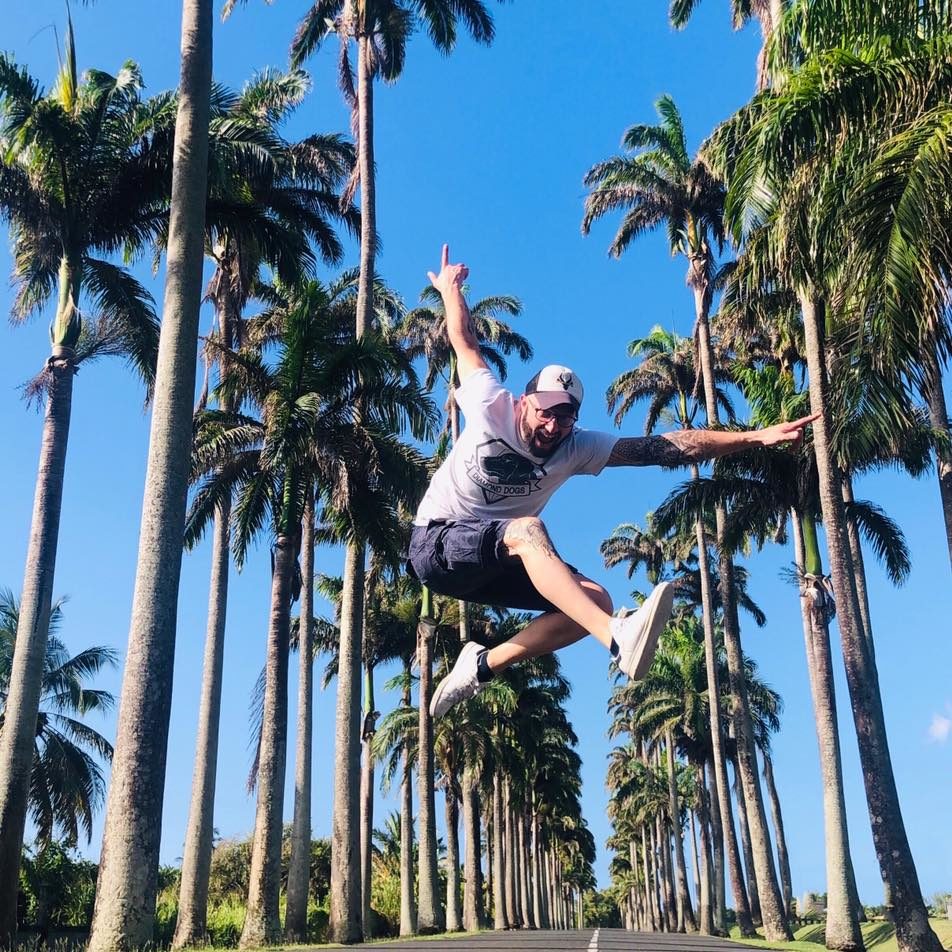 Arnaud Wallet
Creative Director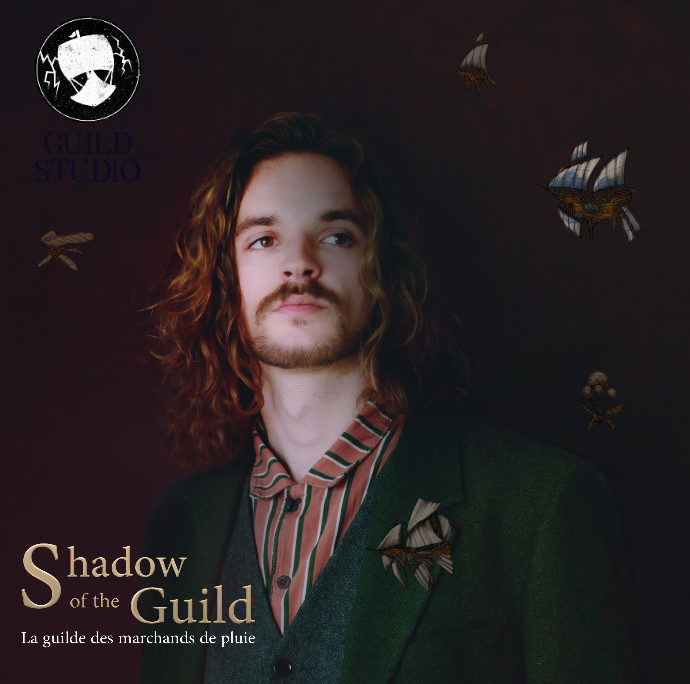 Timoté Claveau
Environment Artist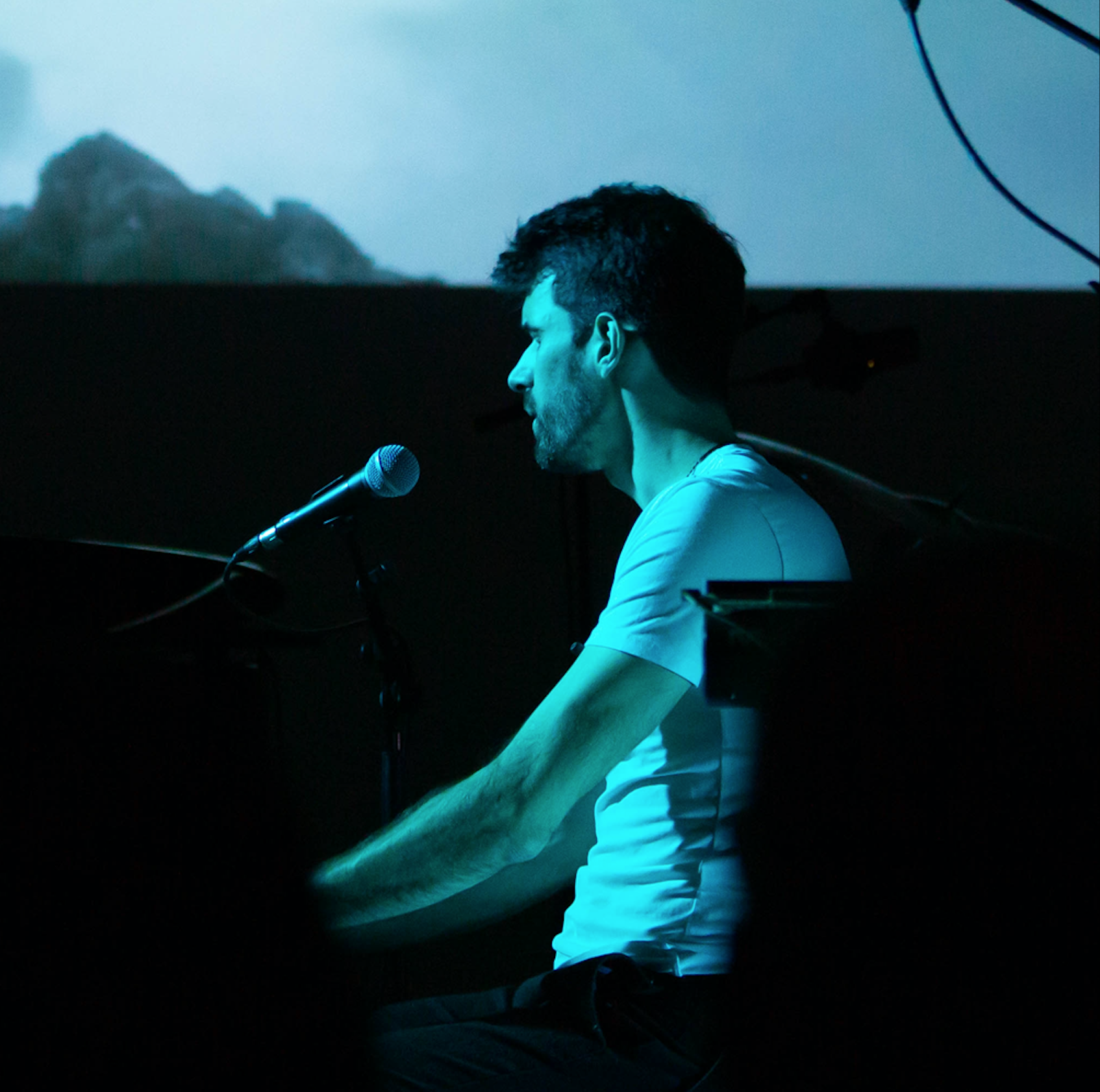 Jérémie Frémont
Sound Designer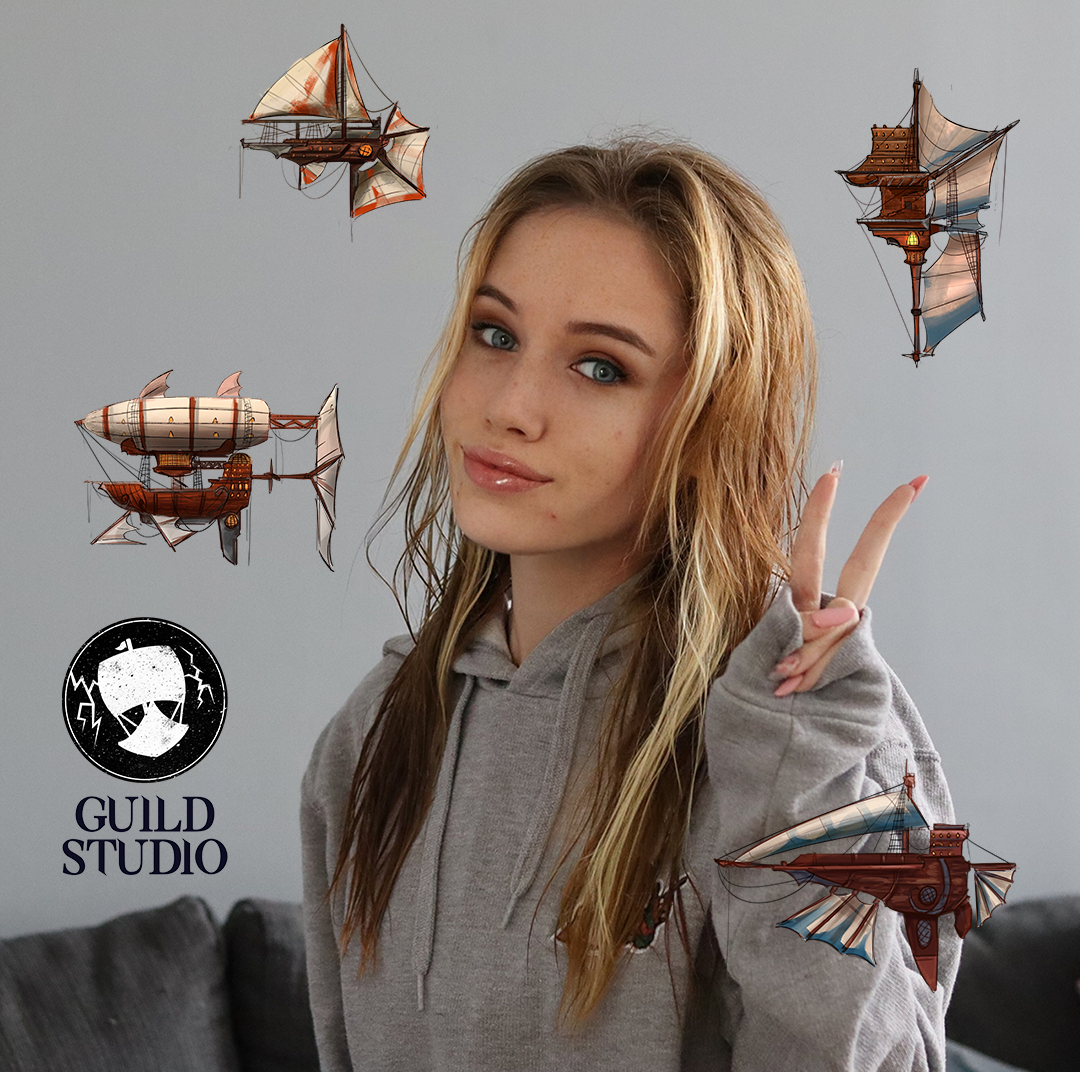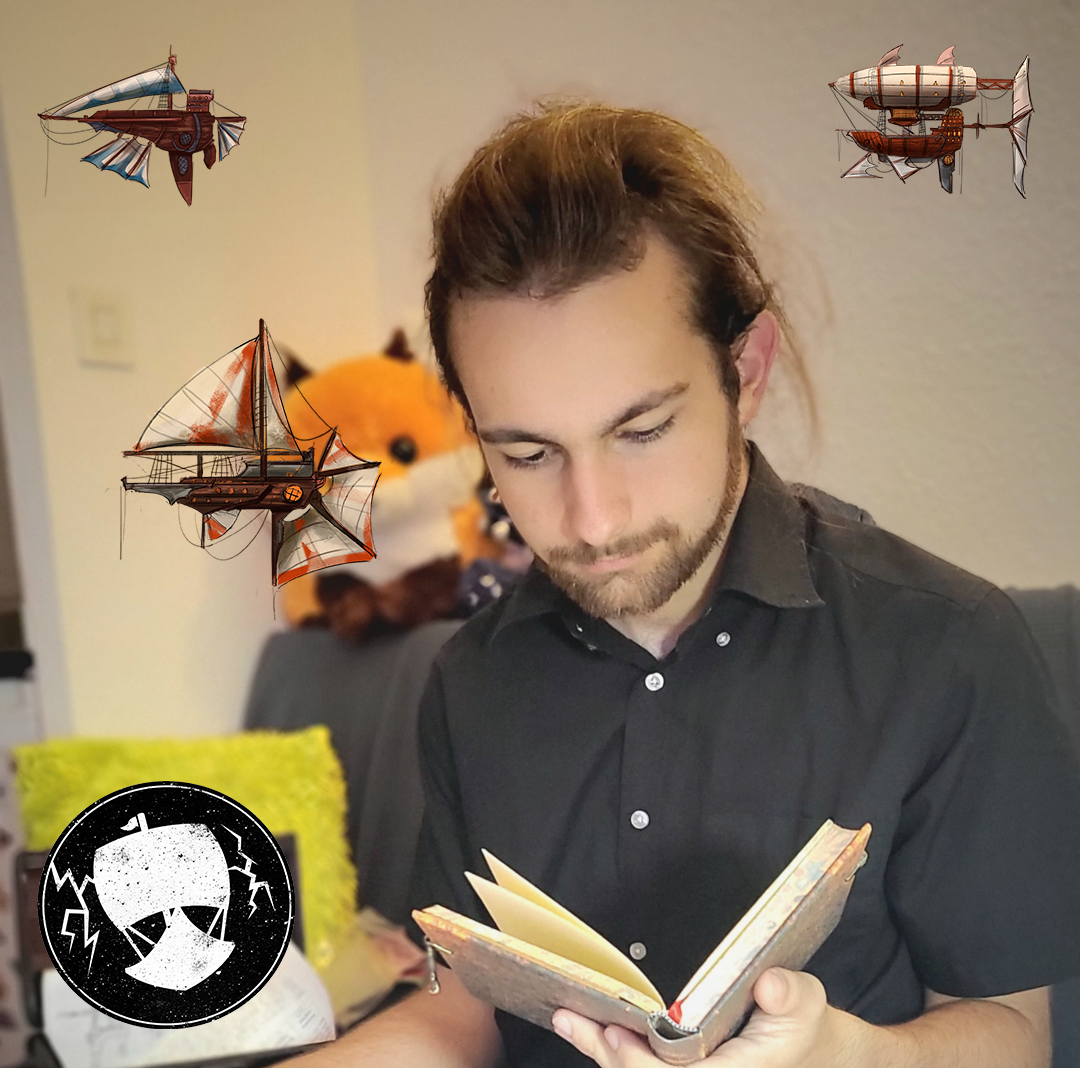 Mathieu Bongibault
Developer
Latest News
Find here the latest news, info on games in development and much more 🙂
ONLAP FAMILY
Onlap a 100% independent alternative rock band created in 2006 in Paris (France).
CCI LOIRET
Business accelerator
Région Centre-Val de Loire
More than a region, a chance
Contact us
Are you looking for information? A press point? Anyway, do you have a question? We are here to answer it!
Please note, for a few days now, someone has been trying to impersonate our studio by sending emails with an address like this: contact.guildstudio@gmail.com / recruitment.guildstudio@gmail.com
Please do not reply to these messages, they are scam attempts! The studio has no recruitment in progress! Report this content to the authorities and as spam in your inbox!